Carmen Herrero, awarded the 2017 Rey Jaime I Prize in Economics
The Ivie Researcher is specialized in issues related to justice and healthcare equality
Ivie Research Professor since 1990, Carmen Herrero Blanco has been awarded with the 2017 Rey Jaime I Prize in the category of Economics. The jury, composed of 16 Nobel Prize winners, gathered in Valencia to announce the names of the six winners of the 2017 edition.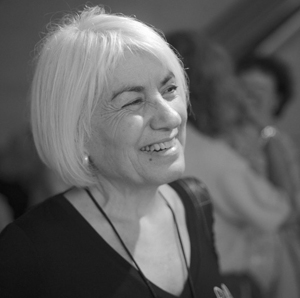 Professor Carmen Herrero is one of the founding researchers of the Ivie and has been collaborating with the Institute since it was created. She is specialized in the application of axiomatic techniques to the analysis of distributional problems, particularly justice and equity issues related to health. In addition, she coordinates the Ivie AD Working Paper Series, which focuses on research of a theoretical nature.
This award recognition comes after a long career and outstanding contribution to economic research, with more than 70 published papers, as well as, articles, books and book chapters. Awarded with an honorary degree from the University of Granada, Carmen Herrero graduated from the Complutense University of Madrid and obtained her PhD in Mathematics from the Universitat de València. She is currently Professor of Economics at the University of Alicante. She was President of ASSET (Association of Southern-European Economic Theorists) from 2015 to 2016. She has been member of the Editorial Board of the journal Social Choice and Welfare and Board of Directors of the FECYT, Adviser of the Spanish Ministry of Education and Science and Spanish Coordinator of the TMR Network Cooperation and Information.
Carmen Herrero has carried out and collaborated with several studies for the Ivie and other institutions. One of the most noteworthy is Improving the Measurement of Human Development, co-directed with Antonio Villar, which was chosen by the United Nations to contribute to the final design of the Human Development Index (HDI). As highlighted during the prize giving, "the common factor of Carmen Herrero's research work is her implicit concern for social problems, particularly social equity."
Her professionalism, as well as her human qualities, are traits that identify her, as reflected by the opinion of her peers:
Antonio Villar: "The Rey Jaime I Prize awarded to Carmen Herrero is in recognition of her tenacious, ambitious and extraordinarily generous work"
Francisco Pérez: "Carmen is an example for those of us who believe in the value of knowledge and effort to society and to improve opportunities for personal development. We feel fortunate to have her on our team"
Pilar Choren: "She combines an endless dedication to economic research with a high sensitivity towards human development and equal opportunities"
Matilde Mas: "Although it has been a challenge, she finally has realized that there is life beyond axioms and that the results can be at least (if not more) interesting and socially relevant"
Ángel Soler: "You are able to make complex things seem simple, you've faced adversities with courage, your wisdom is only exceeded by your humanity and you're humble even in your greatness, that is how I view you, Carmen"
In 2017, the Rey Jaime I Prizes, endowed with € 100,000 in each category, received 220 nominations. In addition to Economy, awards were given in the following categories: Entrepreneurship (Alicia Asin Pérez), Basic research (Fernando Martin), New technologies (Susana Marcos Celestino), Clinical medicine (Josep Dalmau Obrador) and Environmental protection (Anna Maria Travaset).
Thrusday, 6 June 2017